Large room bathed in light
Push open the heavy wooden door to the Romance room. The large room of 25 m2 offers an experience of grandeur and refinement.
The eyes are first attracted to the two large windows which offer a spectacular view of the Domaine's courtyard and gardens bathed in sunlight, as well as its authentic fireplace.
THE King size bed, installed in the center of the room, offers exceptional comfort that invites you to relax. The adjoining bathroom is an example of refinement, with a huge double walk-in shower and two waxed concrete basins, offering top-of-the-range services.
This bright room with a romantic atmosphere is the perfect place to relax, recharge your batteries and soak up the unique and exceptional atmosphere of Provence.
Olfactory signature of the room: Precious wood, cedar, sandalwood, pepper and pink berries come together to celebrate a warm & exhilarating nuptials.
Large 25m2 room overlooking the gardens of the estate and its flowers (lavender, roses, peonies, pomegranate flowers, cysts, lilacs, irises, etc.). Spacious and bathed in light, Romance offers you exceptional comfort with its King size bed. 10m2 bathroom with double walk-in shower, double basin and toilet.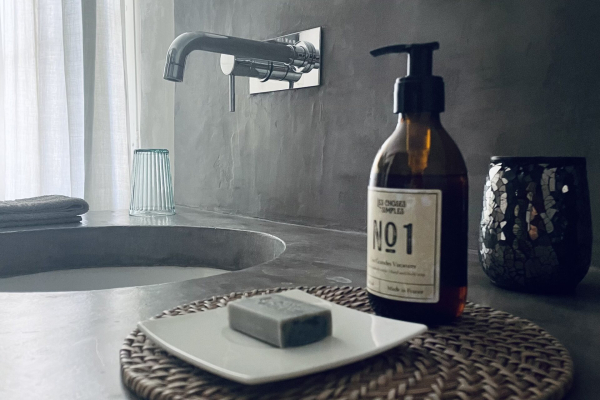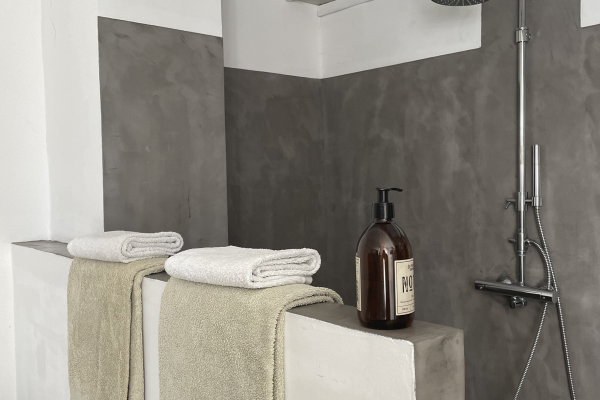 Fouta for the swimming pool
Organic teas and infusions
Reversible climate control
The details that make the difference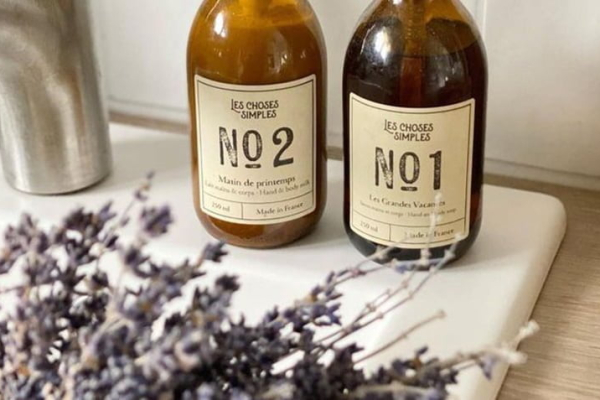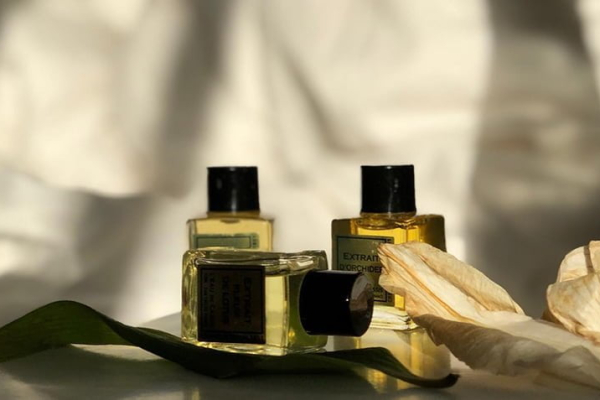 2 swimming pools and refreshment pool
Water for dreaming and lazing
Eve's Table
Savor every moment
Open spaces
Petanque court, Lounge Bar, Chill areas...
Readings and games
Rack your brains...
At the center of your discoveries
ARRIVAL: BETWEEN 4 p.m. AND 7 p.m.
If you wish to arrive after 7:00 p.m., please contact us as soon as possible to organize your arrival as well as possible.
DEPARTURE: 11:30 a.m.
Rooms must be vacated no later than 11:30 a.m.
On the day of your arrival, a deposit of 500€ will be made by bank imprint and closed one week after your departure.
A tourist tax of €0.99 per adult per day is to be expected. It will be regularized at the end of the stay
More than 30 days before the arrival date: Full refund of the total amount of the reservation.
Between 15 and 30 days before the date of arrival: Reimbursement of 50 % of the total amount of the reservation.
Less than 15 days before the arrival date: No refund. The total amount of the reservation will be due.