Dream, sweetness & simplicity in a relaxing atmosphere
Upon entering the Mon Amour room, you are immediately enveloped by the soft and serene atmosphere that emanates from it. The exposed stone walls and polished concrete floor immediately give the room an authentic character. The natural light that enters through the south-facing window, filtered by our plane tree, creates an intimate and cozy atmosphere in the room.
Moving forward slightly, we discover a double bed, elegantly dressed in linen sheets.
The large adjoining bathroom offers a real relaxation area with its large bathtub embedded in the ground and its double basin in waxed concrete. The delicate and subtle smell of the olfactory signature of the room completes the romantic and relaxing atmosphere of this room.
In this room, both simple and refined, it is easy to let yourself be carried away by the sweetness of the present moment.
Olfactory signature of the room: Bridal Suite
A harmonious variation around white tea, with a fragrance composed of linen, everlasting flower from the Corsican maquis and musk.
24m2 bedroom, with exposed stone walls and waxed concrete floor. Facing south, Mon Amour is bathed in subdued light offering a romantic and relaxing atmosphere with its king size bed. Large 14m2 bathroom with bath, double washbasin and toilet.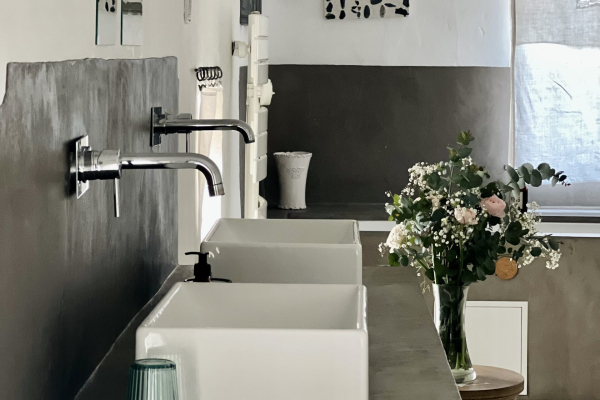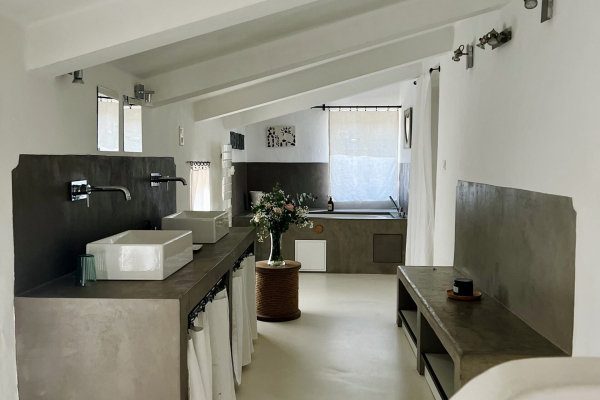 Fouta for the swimming pool
Organic teas and infusions
Reversible climate control
The details that make the difference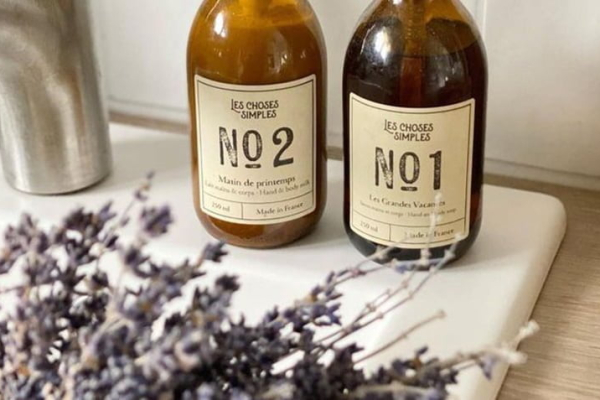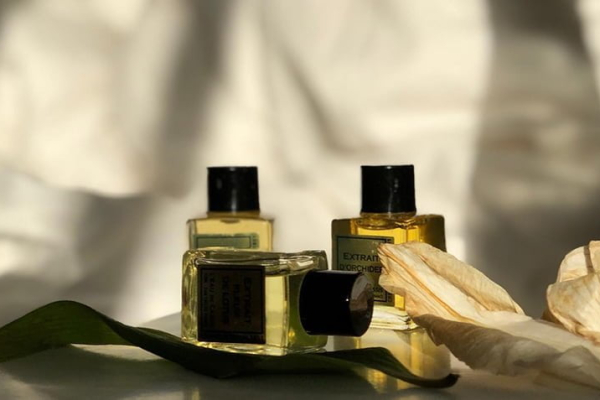 2 swimming pools and refreshment pool
Water for dreaming and lazing
Eve's Table
Savor every moment
Open spaces
Petanque court, Lounge Bar, Chill areas...
Readings and games
Rack your brains...
At the center of your discoveries
ARRIVAL: BETWEEN 4 p.m. AND 7 p.m.
If you wish to arrive after 7:00 p.m., please contact us as soon as possible to organize your arrival as well as possible.
DEPARTURE: 11:30 a.m.
Rooms must be vacated no later than 11:30 a.m.
On the day of your arrival, a deposit of 500€ will be made by bank imprint and closed one week after your departure.
A tourist tax of €0.99 per adult per day is to be expected. It will be regularized at the end of the stay
More than 30 days before the arrival date: Full refund of the total amount of the reservation.
Between 15 and 30 days before the date of arrival: Reimbursement of 50 % of the total amount of the reservation.
Less than 15 days before the arrival date: No refund. The total amount of the reservation will be due.